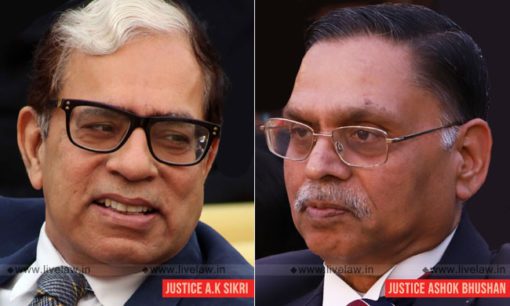 The bench comprising Justices AK Sikri and Ashok Bhushan considering the submissions about 'morality' made by the Maharashtra State Counsel Senior Advocate Shekhar Naphade, examined the extent to which the State can go in imposing 'morality' on its citizens?
The state defended the conditions imposed and contended that morality aspects had to be taken into consideration while adjudging the validity of the condition imposed by the Government.
The bench, referring to earlier judgments in this regard, said: "It needs to be borne in mind that there may be certain activities which the society perceives as immoral per se. It may include gambling (though that is also becoming a debatable issue now), prostitution etc. It is also to be noted that standards of morality in a society change with the passage of time. A particular activity, which was treated as immoral few decades ago may not be so now. Societal norms keep changing. Social change is of two types: continuous or evolutionary and discontinuous or revolutionary. The most common form of change is continuous. This day-to-day incremental change is a subtle, but dynamic, factor in social analysis. It cannot be denied that dance performances, in dignified forms, are socially acceptable and nobody takes exceptions to the same. On the other hand, obscenity is treated as immoral. Therefore, obscene dance performance may not be acceptable and the State can pass a law prohibiting obscene dances. However, a practice which may not be immoral by societal standards cannot be thrusted upon the society as immoral by the State with its own notion of morality and thereby exercise 'social control'"
While quashing the condition imposed that the liquor cannot be served at such places where dances are staged, the bench said that such stipulations are totally disproportionate, unreasonable and arbitrary.
It said: "It seems that State is more influenced by moralistic overtones under wrong presumption that persons after consuming alcohol would misbehave with the dancers. If this is so, such a presumption would be equally applicable to bar rooms where the alcohol is served by women waitresses. However, such conditions have been held to be unreasonable by the Courts. There may be aberrations or sporadic incidents of this nature which can happen not only at the places where dance performances are staged but at other places including bar rooms and even main restaurants. Other measures have to be adopted to check such a nuance. There cannot be a complete prohibition from serving alcoholic beverages."
Read Judgment:
---