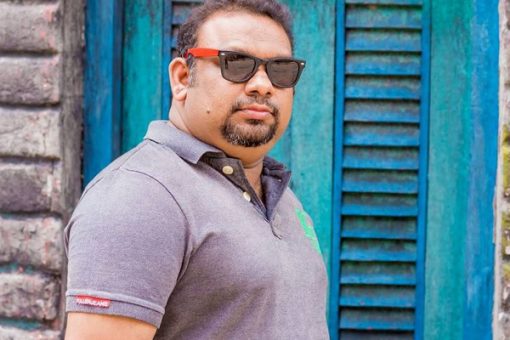 Telugu filmmaker and critic Kathi Mahesh has been "externed" from Hyderabad for six months by Telangana Police, for allegedly making "derogatory" statements on the Ramayana during a television debate. The move has been slammed by activists as "undemocratic" and they are demanding the state government to immediately revoke its measure.
"I am safe and reached a secured location. Unfortunately state has over ruled constitution. Both the judgement and punishment is delivered and implemented without deliberation or defence. Again an outcaste is exiled. Once again it is proved that all may be equal before law, but not before a feudal state," Mahesh wrote on his social media handle. Mahesh is now at his native place in Chittoor district, Andhra Pradesh.
In a press meet on July 9, the Telangana Director General of Police (DGP) Mahender Reddy announced that Mahesh has been banned from entering the city under the Telangana Prevention of Anti-Social and Hazardous Activities Act, 1930.
Last month, during a debate on TV9 news channel on a sedition case against R R Babu Gogineni, a rationalist, Mahesh interpreted Hindu's deity Rama as a "dagulbhaji": cheat. Following this, a number of complaints have been filed against him by members of Hindu groups in Hyderabad. Based on them, a case was registered against Mahesh under various IPC sections, including 295A (deliberate and malicious acts intended to outrage religious feelings). It has also been reported that Paripoornananda Saraswati, a self-styled godman was placed under house detention after he announced that he'll take out 'Darmika Chaitanya Yatra' against the critic.
Telegu Writer Volga, who won the Laadli Media Award for Gender Sensitivity in Fiction 2017, for her book The Liberation of Sita, said that this is the first time some critic is banned from his own city for expressing his views. "It is undemocratic that Mahesh was asked to leave the city in the name of public law and order. Considering Ramayana as a literary text, there are many interpretations of it. And everyone has their own take on the characters which is a basic freedom of speech and expression," she told the Indian Cultural Forum and NewsClick. Furthermore, she added that while there are judiciary procedures in place, banishing a Dalit critic for expressing his views in public domain would make other Dalit writers and activists disillusioned.
"There were Telugu films such as Lava Kusa and Ramanjaneya Yuddam which had raised similar discourses that Mahesh had put forward now. The writers and activists in the state are condemning the unprecedented move by the police," said Volga, who was also threatened by the thought police for her retelling of the story, Mandodari: Ravana's World in 2016.
Also coming in support of Mahesh was the scholar and activist Anand Teltumbde, who has been associated with anti-caste movements for decades now. In an email interview, he said, "It is deplorable that Telangana's Director General of Police banished Kathi Mahesh, a well-known Telugu film critic from entering Hyderabad, the city where he lived in for six months, capitulating to the demands of Hindu organisations. The comments Mahesh has reportedly made, about the injustice Sita is meted at the hands of Rama, may be shared by many people who read Ramayana objectively. The DGP should have seen his reasonable opinion and not conceded to the unreasonable demand of some fringe organisation claiming to represent the people of Hyderabad. This alibi of hurting religious sentiments of majority community is now being used with impunity to annul the fundamental right of freedom of expression guaranteed in the constitution. This should be seen as a sinister move towards de-intellectualisation of the country, which is a prerequisite for Fascism."