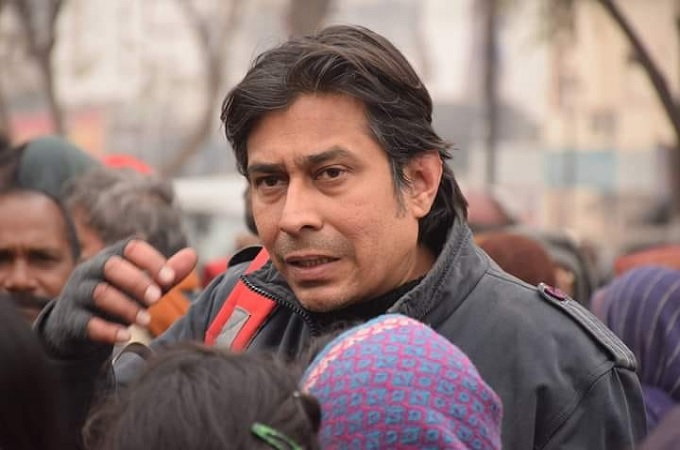 On the night of 15th January, 2020, when Anshu Malviya, a well- known Allahabad based poet and social activist, was driving his scooter, 10-12 goons on their motorcycles intercepted him and shouted 'yahi hai', 'yahi hai' (he is the one) and physically attacked him. They also took away his scooter's key. They attacked his head and face and inflicted injuries. As he grappled with the situation crowd started gathering and attackers ran away.
We, the authors, writers, poets and concerned citizens have been following the brutal attacks on residents of Uttar Pradesh who are protesting against NRC, CAA and NPR peacefully. The government supported attacks on students, teachers, poets, artists and intellectuals have become an order of the day in UP.
Latest in the series is this brutal assault on Anshu Malviya. Anshu has been actively involved with the protest of women against NRC, CAA and NPR, in Mansoor Park in Allahabad. He had recently also recited a poem at the program.
 The organised lynch mobs operating in UP with impunity and Chif Minister Yogi's call to take revenge have prepared grounds for such dastardly attacks.
We strongly condemn this attack on Anshu Malviya and demand an immediate action against the miscreants.
Apoorvanand, professor, DU
Ashok Kr Pandey, poet, writer
Ashok Lal, theatre director, poet
Ashok Vajpayee, poet, writer
Gauhar Raza, poet, scientists
Githa Hariharan, writer
K Satchitanandan, writer, poet
Shabnam Hashmi, social activist
Urmilesh, journalist, writer
---