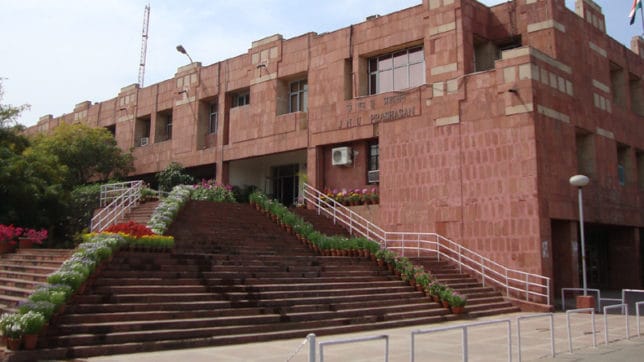 We, the undersigned national women's organisations strongly condemn and express serious concern at the continuous discrimination and harassment of Dr Rosina Nasir, Assistant Professor, Centre for Study of Social Exclusion and Inclusive Policy (CSSEIP) since the last three years by the JNU Vice Chancellor and administration. This continued harassment is a result of the targeting which is gender and religion based as evidenced in multiple forms of continued discrimination. Dr Nasir has been excluded from allactivities of the Centreand has been served with an eviction notice from her JNU quarters. The Chairperson of the Centre has also been misguiding her research students and inciting them to change their supervisor. A complaint of sexual harassment had been lodged by Dr Nasir against the Chairperson of the Centre. Even the manipulated inquiry into the complaint could not entirely prove that her claims were untrue.
Further, she was not paid the salary due to her for more than two years despite the fact that the grant for the CSSEIP was extended till 2020 by the University Grants Commission. Every attempt is being made by the administration and the Chairperson to make it difficult for her to continue in her job because of her gender and religious identity.
Dr Nasir was forced to complain to the Delhi Minorities Commission, which in its interim order stated that the Vice Chancellor and the Chairperson must respond to the complaint by August 1, 2019 and her salary should be released forthwith. Further, she must not be evicted from her quarters at any cost. Though the administration has ordered the release of her salary in the last few days, they have not revoked the eviction order.
We the undersigned, support the courageous struggle of Dr Rosina Nasir, and call upon the Administration to immediately stop the discrimination and continued harassment that she is being been subjected to. We demand an immediate revocation of the orders that mandates her eviction and stops her from continuing her academic activities.We further, demand that the persons responsible for this harassment should be held accountable and disciplinary proceedings should be started against them. We urge all women's organisation to stand in solidarity with Dr Nasir.
All India Democratic Women's Association – Mariam Dhawale
National Federation of Indian Women – Annie Raja
All India Progressive Women's Association – Kavita Krishnan
Joint Women's Programme – Jyotsna Chatterjee
Muslim Women's Forum – Sayeeda Hamid 
---