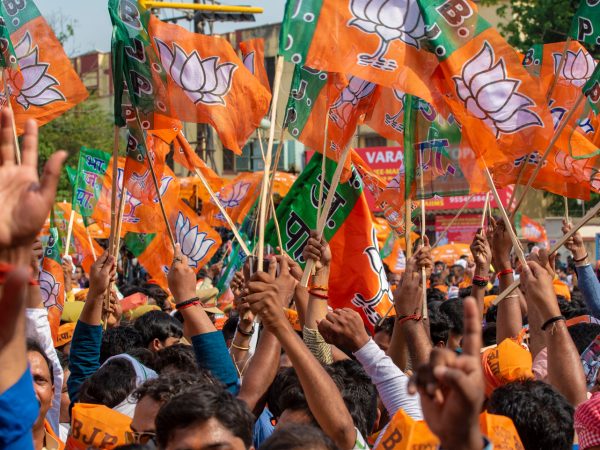 Concerned about the highly vitiated atmosphere prevailing in the country, characterised by various forms of intolerance, we, as academic historians and as responsible citizens of a democracy that has greatly valued its inherited traditions of tolerance, wish to express our anguish and protest about the prevailing condition.
Differences of opinion are being sought to be settled by using physical violence. Arguments are met not with counter-arguments but with bullets. When a poor man is suspected to have kept a food item that certain sections do not approve of, his fate is nothing short of death by lynching. At the launch of a book whose author happens to be from a country disapproved of by certain groups, the organiser is disfigured with ink thrown on his face. And when it is hoped that the head of government will make a statement about improving the prevailing conditions, he chooses to speak only about general poverty; and it takes the head of the state to make the required reassuring statement, not once but twice. When writer after writer is returning their award of recognition in protest, no comment is made about the conditions that caused the protest; instead the ministers call it a paper revolution and advise the writers to stop writing. This is as good as saying that intellectuals will be silenced if they protest.
This is particularly worrying for us as historians as we have already experienced attempts to ban our books and expunge statements of history despite the fact that they are supported by sources and the interpretation is transparent. What the regime seems to want is a kind of legislated history, a manufactured image of the past, glorifying certain aspects of it and denigrating others, without any regard for chronology, sources or methods of enquiry that are the building blocks of the edifice of history.
We would therefore urge the state to ensure an atmosphere that is conducive to free and fearless expression, security for all sections of society and the safeguarding of the values and traditions of plurality that India had always cherished in the past. It is easy to trample them down, but it is important to remember that it will take too long and will be beyond the capacity of those who are currently at the helm of affairs, to rebuild it once it is destroyed.
Signed by
Professors
1. Romila Thapar (New Delhi)
2. Irfan Habib (Aligarh Muslim University)
3. MGS Narayanan (Kozhikode)
4. KN Panikkar (Thiruvananthapuram)
5. Y Subbarayalu (Pondicherry)
6. BD Chattopadhyaya (Kolkota)
7. DN Jha (Delhi)
8. BB Chaudhuri (Kolkota)
9. JV Naik (Mumbai)
10. KM Shrimali (Delhi)
11. Neeladri Bhattacharya (JNU)
12. Kumkum Roy (JNU)
13. Shireen Moosvi (Aligarh)
14. Indu Banga (Chandigarh)
15. Rajan Gurukkal (Bangalore)
16. B Surendra Rao (Mangalore)
17. A.R.Venkatachalapathy (Chennai)
18. MR Raghava Varier (Tirur)
19. Arun Bandopadhyaya (Calcutta Univ)
20. KL Tuteja (Kurukshetra)
21. Sanjay Subodh (Hyderabad Univ)
22. Nayanjot Lahiri (DU)
23. Upinder Singh (DU)
24. Amar Farooqui (DU)
25. Gopinath Ravindran (Jamia Milia Islamia)
26. Farhat Hasan (DU)
27. Sunil Kumar (DU)
28. RP Bahuguna (Jamia Milia Islamia)
29. Ruby Maloni (Bombay Univ)
30. Kesavan Veluthat (DU)
31. BP Sahu (DU)
32. Manjiri Kamat (Bombay Univ)
33. Anshu Malhotra (DU)
34. Aditya Mukherjee (JNU)
35. Mridula Mukherjee (JNU)
36. Rakesh Batabyal (JNU)
37. R Mahalakshmi (JNU)
38. Radhika Singha (JNU)
39. Biswamoy Pati (DU)
40. Suchandra Ghosh (Calcutta Univ)
41. Sushmita Basu Majumdar (Calcutta Univ)
42. Bishnupriya Basak (Calcutta Univ)
43. Radhika Seshan (Pune Univ)
44. Prabhu Mohapatra (DU),
45. Charu Gupta (DU),
46. Sanghamitra Mishra (DU),
47. Aparna Balachandran (DU),
48. Rahul Govind (DU)
49. Yasser Arafat (DU)
50. Manu V Devadevan (Mandi)
51. Ranabir Chakrabarti (JNU)
52. Rajat Datta (JNU)
53. Umesh Ashok Kadam (JNU)