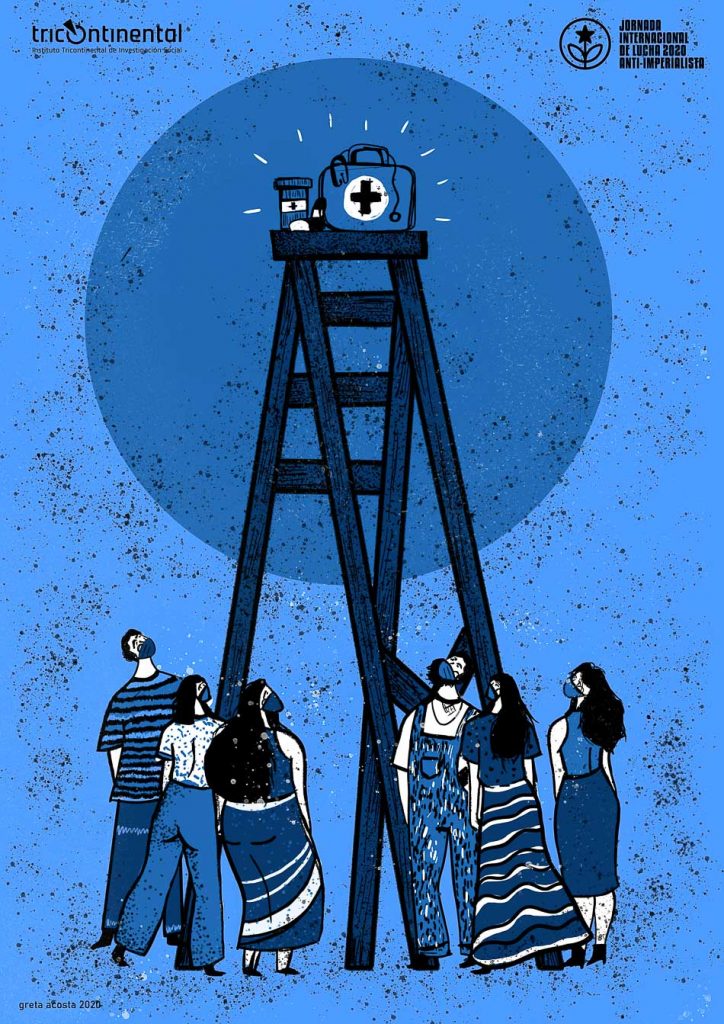 We hereby call for an immediate end to large-scale lockdowns as an ongoing Covid management strategy.  While we welcome the unlock-4 guidelines issued by MHA (29 Aug 2020), significant areas of concern remain.
Continuing restrictions on public transport and the resultant impact on economic activities are cruel for the vast majority of the people, who do not have the financial reserves to sustain themselves through an extended period of economic inactivity. This has directly translated into lives lost.
Child malnutrition, already an immense problem in India, will worsen significantly due to lengthy lockdowns.
While Covid-19 is an important and new health concern, we cannot afford to ignore equally important other health concerns for so many months: child vaccinations, surveillance of infectious diseases, reproductive health care for women, management of heart diseases, cancer, diabetes, TB , etc. all of which are immense problems by themselves.
We therefore make the following specific demands:
Public transportation, long distance as well as local trains, buses must be opened immediately, in a phased manner, e.g. to begin with 50% occupancy in ventilated (non-AC) buses/trains, as in some cities already.  Opening private transportation and air travel is highly insufficient, as the vast majority of Indians depend on public transportation for their livelihood.
All states must put an immediate end to the requirement of permission in the form of e-passes, and allow unrestricted inter-state and inter-district movement of people and goods.
Effective public health messaging, through doctors and health officials, should include aspects such as following precautions of wearing masks, physical distancing, avoiding crowded areas and not touching face with unwashed hands. Covid-19 should be addressed as a public health concern, rather than a law-and-order problem.
The undersigned (the institutional affiliations provided here are only given for the purpose of identification and do not indicate the official positions of these organizations):
Bhaskaran Raman, Department of CSE, IIT Bombay
Om Damani, Department of CSE, IIT Bombay
S. Krishnaswamy, (Retired), Senior Professor, Madurai Kamaraj University
R Ramanujam, Theoretical Computer Science, The Institute of Mathematical Sciences
Gautam Menon, Ashoka University
Kameswari Chebrolu, Department of CSE, IIT Bombay
John Mathew, Division of Humanities and Social Sciences, and Division of Science, Krea University
Jayant Murthy, Indian Institute of Astrophysics
A. Q. Contractor, (Retired), Department of Chemistry, IIT Bombay
K. V. Subrahmanyam, Chennai Mathematical Institute
Bharath M. Palavalli, Fields of View
Rahul Siddharthan, The Institute of Mathematical Sciences
T R Govindarajan, Emeritus, The Institute of Mathematical Sciences
Prakriti Tayalia, Biosciences and Bioengineering, IIT Bombay
Anil Kumar, Department of Chemistry, IIT Bombay
Umesh Bellur, Department of CSE, IIT Bombay
U. N. Gaitonde, (Retired), Department of Mechanical Engineering, IIT Bombay
Sriranjani Ranganathan, Educationist, Bengaluru
Shamik Sen, Biosciences and Bioengineering, IIT Bombay
S Sathyan, Department of Mechanical Engineering, IIT Madras
Madhav Ranganathan, Department of Chemistry, IIT Kanpur
Aaditeshwar Seth, Computer Science and Engineering, IIT Delhi
S Akshay, Department of CSE, IIT Bombay
S.Chatterjee, Retired, Indian Institute of Astrophysics, Bengaluru
Sridhar Iyer, Department of CSE, IIT Bombay
Amit Apte, International Centre for Theoretical Sciences – TIFR, Bangalore
Arijit Ghosh, Indian Statistical Institute
C. D. Sebastian, Department of Humanities and Social Sciences, IIT Bombay
T. T. Niranjan, School of Management, IIT Bombay
S. Gopalakrishnan, Department of Mechanical Engineering, IIT Bombay
Suvrat Raju, International Centre for Theoretical Sciences, TIFR, Bengaluru
Pradipta Bandyopadhyay, Stat-Math Division, Indian Statistical Institute
R Geeta, (Retired Professor), University of Delhi
Narayan Rangaraj, Industrial Engineering and Operations Research, IIT Bombay
Mahesh Tirumkudulu, Department of Chemical Engineering, IIT Bombay
Siddhartha Ghosh, Dept. of Civil Engineering, IIT Bombay
Ramesh, Department of Humanities and Social Sciences, IIT Bombay
Shubhajit Roy Chowdhury, IIT Mandi
D. Parthasarathy, Department of Humanities and Social Sciences, IIT Bombay
N. C. Narayanan, CTARA, IITB
Anurag Mehra, Department of Chemical Engineering, IIT Bombay