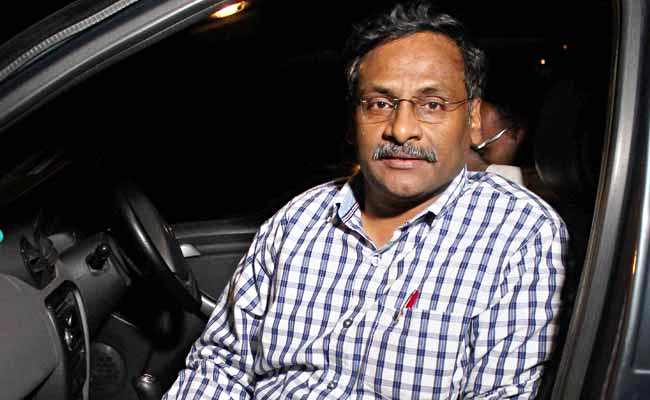 Dr G N Saibaba, former professor of English at Delhi University, currently serving time in Nagpur Central Jail, tested positive for COVID 19 on 13th February 2021. He is currently suffering from cold, high fever, throat infection, body ache, joint pain, shortness of breath, severe headache, muscle spasms and other COVID 19 symptoms.
Besides this, he has also been suffering from various other serious ailments, including a grave heart condition, hypertension, kidney stones, brain cyst, pancreatic problems, and attenuation of the shoulder and arm muscles and nerves resulting in partial paralysis, most of which developed in jail. Given his many co-morbidities, the COVID infection may prove fatal. The specific heart condition is Hypertrophic Cardiomyopathy with left ventricular dysfunction, and as his oxygen levels drop further (as happens with COVID), there will be an increased strain on the heart, increasing chances of cardiac arrest.
Dr Saibaba is wheelchair bound, as he is 90% orthopaedically challenged. He is unable to carry out routine bodily functions without at least two helpers, in the jail. The two inmates assigned to him as helpers have both tested negative, and can therefore no longer assist him, leaving him completely helpless.
On the 17thof February 2021, Dr Saibaba informed his family that the jail authorities are refusing to admit him in the hospital, for COVID 19 treatment; he is simply being kept under quarantine, and given antibiotics to treat his illness. He fears that the high level of exposure to other infections in the jail will adversely affect his comorbidities, and prove highly dangerous, even fatal. Given his critical condition, he should be admitted immediately to an appropriate COVID care hospital for the duration of his treatment, where he can be assured of clean, competent therapy and care and have access to his family and lawyers at short notice. It is vital that Dr Saibaba be examined for all his medical issues at the earliest, and especially for the impact of the COVID virus on his brain and other internal organs. The jail authorities, who have so far refused to share his medical records with the family, should be directed to do so immediately.
In its 'Position Paper on COVID-19 preparedness and responses in prisons', brought out almost a year ago, on 31 March 2020, the UNODC had noted the urgent need to release all prisoners vulnerable to COVID 19, 'such as the elderly and prisoners affected by chronic diseases or other health conditions'. We call on the authorities to respect the UN's position on this, with regard to Dr G N Saibaba, as well as other similarly affected prisoners.
The Committee for the Defence and Release of Dr G N Saibaba calls on the Home Minister of Maharashtra, as well as the jail authorities, to consider Dr Saibaba's case in a genuinely humanitarian way, and release him immediately, or at least grant him parole immediately to get adequate and proper treatment for his health. We urge that he be admitted into a good COVID care hospital immediately. We also call on the National Human Rights Commission (NHRC) to take note of Dr Saibaba's precarious situation.
Our Demands:
Dr G N Saibaba should be released immediately.
Till then, Dr G N Saibaba should be immediately administered treatment appropriate to all his medical problems.
Professor G Haragopal, Convenor