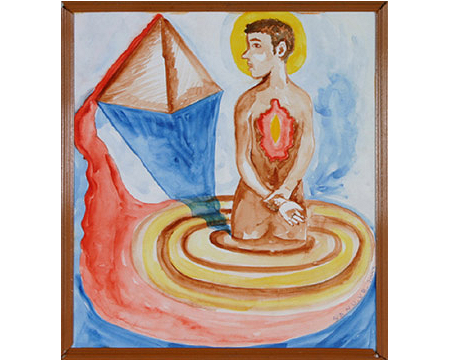 The artist community of India stands in firm solidarity with the actions of our writers who have relinquished awards and positions, and spoken up in protest against the alarming rise of intolerance in the country. We condemn and mourn the murders of M M Kalburgi, Narendra Dhabolkar and Govind Pansare, rationalists and free thinkers whose voices have been silenced by rightwing dogmatists but whose 'presence' must ignite our resistance to the conditions of hate being generated around us.
We will never forget the battle we fought for our pre-eminent artist MF Husain who was hounded out of the country and died in exile. We remember the rightwing invasion and dismantling of freedoms in one of the country's best known art schools in Baroda. We witness the present government's appointment of grossly unqualified persons to the FTII Society and its disregard of the ongoing strike by the students of this leading institute. We see a writer like Perumal Murugan being intimidated into declaring his death as a writer, a matter of dire shame in any society.
While the Prime Minister of the country has been conspicuously reticent in his response to the recent events, the reactions of BJP ministers in his government reveal their ignorance and prejudice. Mahesh Sharma, minister of state for culture, has made abhorrent comments about mob lynching and murder. His remarks suggesting that writers should stop writing to prove their point are alarming – empowered as he is to take policy decisions in the domain of culture. Arun Jaitely, minister of finance, information and broadcasting, has mocked the actions of our respected writers as a manufactured "paper rebellion". He asks for scrutiny of political and ideological affiliations of those who are protesting.
To these and other such provocations there is a clear answer: while the actual affiliations of the protesting writers and artists, scholars and journalists may be many and varied, their individual and collective voices are gaining cumulative strength. It is this that the ruling party will have to reckon with: the protestors' declared disaffiliation from the government that encourages marauding outfits to enforce a series of regressive commands in this culturally diverse country.
The scale of social violence and fatal assaults on ordinary citizens (as in Dadri, Uttar Pradesh; Udhampur, Jammu and Kashmir; Faridabad, Harayana) is escalating. The contemptuous comments about religious minorities and Dalits made by those within the government confirm that there is little difference between the RSS-BJP mainstream and supposed "fringe" elements. The perfunctory warnings and regrets issued by ruling party ideologues – to defend he agendas of "development" and "governance" advanced by Narendra Modi – are merely expedient. The Sangh Parivar and its Hindutva forces operating through their goon brigades form the support base of this government; they are all complicit in the attempts to impose conformity of thought, belief and practice.
The ideology of the ruling party has revealed its contempt for creative and intellectual work; bigotry and censorship will only grow. As in the past, we must challenge the divisive forces through varied forms of appeal and protest, articulation and refusal. Our demand can be nothing less than that the entire range of constitutional rights and freedoms of the citizens of this country – freedom of expression and speech, right to dissent and exert difference in life choices including culture and religion – be ensured.
A government that does not tolerate difference, that does not safeguard the lives and interests of its marginalised and vulnerable citizens, loses its legitimacy in a democratic polity. We are facing this situation now, already.
Aastha Chauhan, artist, Delhi
Aban Raza, artist, Delhi
Abdul Mabood, Delhi
Abhilasha Kumari, media professor, Delhi
Abhimanue V.G., artist, Delhi
Abhishek Hazra, artist, Bangalore
Ahmar Raza, scientist, Delhi
Aishwaryan K, artist, Bengaluru.
Ajay Desai, artist, Delhi
Aji V.N., artist, Rotterdam, Netherlands
Akansha Rastogi, WALA collective, Delhi
Akshaya Tankha, art historian, University of Toronto, Canada
Alnoor Mitha, artist, curator, Manchester, UK
Amar Kanwar, artist and filmmaker, Delhi
Amrita Gupta Singh, art historian, Mumbai
Anamika Haksar, theatre director, Mumbai
Ananya Vajpeyi, CSDS, Delhi
Anindita Bhattacharya, artist, Delhi
Anish Ahluwalia, artist and filmmaker
Anish Kapoor, artist, London
Anita Dube, artist, Delhi
Anjolie Ela Menon, artist, Delhi
Anju Dodiya, artist, Mumbai
Anjum Singh, artist, Delhi
Anshuman Dasgupta, art historian, Santiniketan
Anupam Saikia, Dept. of Fine Arts, University of Hyderabad
Anupam Singh, artist, Mumbai
Anuradha Kapur, theatre director, Delhi
Aradhana Seth, production designer, artist, Goa
Archana Hande, artist, Mumbai
Arghya Priya Majumdar, artist, Santiniketan
Arpana Caur, artist, Delhi
Arpita Singh, artist, Delhi
Arshad Hakim, artist, Shiv Nadar University, Greater Noida
Arshad Hakim, Shiv Nadar University, Greater Noida
Arshiya Lokhandwala, curator, gallerist, Mumbai
Arun Kumar H.G., artist, Delhi
Arunima Choudhury, Kolkata
Ashim Purkasthaya, artist, Delhi
Ashis Kumar Das, artist, Mumbai
Ashrafi S. Bhagat, art historian, Chennai
Atreyee Gupta, art historian, Berlin
Atul Bhalla, artist, Shiv Nadar University, Greater Noida
Atul Dodiya, artist, Mumbai
Aurora Graldi, PhD Candidate in South Asian Art History, Vienna University
Avani Batra, Delhi
Avinash Veeraraghavan, artist, Bangalore
Ayisha Abraham, artist, Bangalore
Babitha Lingraj, artist, Bangalore
Babu Eshwar Prasad, artist and filmmaker, Bangalore
Balan Nambiar, artist, Bangalore
Balbir Krishan, artist, Delhi
Belinder Dhanoa, art critic, Delhi
Bhagath Singh E.K,artist,Kerala
Bharathesh G.D., artist, Bangalore
Bharati Kapadia, artist, Mumbai
Bharti Kher, artist Delhi
Bhavani G.S., artist, Bangalore
Bhavani Shiva, artist, Bangalore
Biju Jose, artist, Bangalore
Bina Sarkar Elias, editor & publisher, International Galerie
C.F. John, artist, Bangalore
Catherine Asher, art historian, USA
Chaitanya Sambrani, art historian, Canberra
Champa Sharath, artist, Bangalore
Chandrima Bhattacharyya, artist, Bangalore
Chinar Shah, artist, Bangalore
Chintan Upadhyay, artist, Delhi/Mumbai
Chitra Ganesh, artist, New York, USA
Christopher Pinney, art historian, London, UK
Cop Shiva, photographer, Bangalore
Deepa Mahajan, artist, Mumbai/Singapore
Deepak Ananth, art historian, Paris
Deepanjana Klein, art historian, New York, USA
Deepika Sorabjee, curator, Mumbai
Deeptha Achar, art critic, Baroda
Dev Benegal, New York, USA
Devika Daulet-Singh, gallerist, Delhi
Dhruvi Acharya, artist, Mumbai
Diana Gomes, artist, Baroda
Dilip Mitra, artist, Santiniketan
Dimple Shah, artist, Bangalore
Dipti Khera, art historian, New York University, USA
Faiza Hasan, artist, Hyderabad.
G.S. Gopinath, artist, Bangalore
Gargi Raina, artist Baroda
Gauri Gill, photographer, Delhi
Gayatri Sinha, art critic, Delhi
Geeta Doctor, writer, Chennai
Geeta Kapur, art critic, Delhi
Geetha Mehra, gallerist, Mumbai
Gieve Patel, artist, Mumbai
Gigi Scaria, artist, Delhi
Gopika Chowfla, graphic designer, Delhi
Gopika Nath, artist-craftsperson and writer, Gurgaon
Goutam Das, artist, Santiniketan
Gulammohammed Sheikh, artist, Baroda
Hans Kaushik, artist, Chennai
Hema Upadhyay, artist, Mumbai
Homita Harish Katira, artist, Columbia, SC, USA
Homita, artist, Mumbai
Indrapramit Roy, artist, Baroda
Indu Chandrasekhar, publisher, Delhi
Ivan Smith, artist, Belper, Derbyshire, UK
Jahangir Asgar Jani, artist, Mumbai
Jaideep Mehrotra, artist, Mumbai
Jaideep Sen, artist, Bangalore
Jaishri Abichandani, artist, New York, USA
James Khamliansawma, artist, Aizawl, Mizoram
Janice Glowski, art historian, Columbus, Ohio, USA
Jasbeer Singh, artist, Belfast, Northern Ireland
Jatin Das, artist, Delhi
Jeetin Rangher, artist, Bangalore
Jitish Kallat, artist, Mumbai
Johny M.L., art critic, Delhi
Justin Ponmany, artist, Mumbai
Jyotindra Jain, art historian, Delhi
K.G. Subramanyan, artist, Baroda
K.P. Reji, artist, Baroda
K.V. Raghavendra Rao, artist, Bangalore, Vancouver, Canada
Karishma D'Souza, Panaji, Goa
Karishma Shah, artist, Surat
Kathryn Myers, Professor of Art, University of Connecticut, USA
Kaushik Bhaumik, artist, Delhi
Kausik Mukhopadhyay, artist, Mumbai
Kim Kyoungae, artist, Baroda
Kirtana Thangavelu, art historian, S.N. School, Hyderabad
Kirti Jain, theatre director, Delhi
Krishen Khanna, artist, Delhi
Krishnaraj Chonat, artist, Bangalore
Kuldeep Singh, artist
Kumari Ranjeeta, artist , Shiv Nadar University, Greater Noida
Kunal Kalra, artist, Hyderabad
L.N. Tallur, artist, Kundapura
L.N.V. Srinivas, artist, S.N. School, Hyderabad
Lalitha Gopalan, video scholar, USA
Lalitha Shankar, artist, Bangalore
Latika Gupta, art historian, Delhi
Leela Mayor, artist, Baroda
Lokesh Khodke, artist, Delhi
M.K. Raina, theatre director, Delhi
Madhuban Mitra, artist, Kolkata
Madhusree Dutta, filmmaker, Mumbai
Madhusudhanan, artist, Kerala
Mahesh G., artist, Mysore
Mahjabin Imam Majumdar, artist, Santiniketan
Mahula Ghosh, artist, Delhi
Mala Marwah, artist, Delhi
Malavika Rajnarayan, artist, Baroda
Manas Bhattacharya, artist, Kolkata
Manjari Chakravarti, artist, Santiniketan
Manmohan, writer, Delhi
Mansi Bhatt, artist, Mumbai
Manuela Ciotti, visual anthropologist, Denmark
Marie Dias Arora, artist, Delhi
Mary-Louise Totton, art historian, USA
Meera Devidayal, artist, Mumbai
Meera Menezes, art critic, Delhi
Megha Joshi, artist, Delhi
Meher Pestonji, writer,Mumbai
Mithu Sen, artist, Delhi
Molly Emma Aitken, art historian, USA
Mona Berman, Director, Mona Berman Fine Arts, New Haven, USA
Moutushi Chakraborty, artist, Kolkata
Myna Mukherjee, cultural curator, Delhi
N. Ramachandran, artist, Chennai
N.N. Rimzon, artist, Thiruvananthapuram
N.S. Harsha, artist, Mysore
Nalini Malani, artist, Mumbai
Naman Ahuja, art historian, JNU, Delhi
Nanaiah Chettira, artist, Bangalore
Nanak Ganguly, art critic, Kolkata
Nancy Adajania, art critic, Mumbai
Nandesh Shanthi Prakash, artist, Bangalore
Nataraj Sharma, artist, Baroda
Natasha Ginwala, curator, Berlin/Ahmedabad
Naveen Kumar, artist, Bangalore
Navjot Altaf, artist, Mumbai
Navroze Contractor, photographer, Bangalore
Neelakshi Suryanarayan, University of Delhi, Delhi
Neelam Man Singh Chowdhry, theatre director, Chandigarh
Neha Choksi, Mumbai and Los Angeles, USA
Nibha Sikander, artist, Baroda
Nihaal Fazal, artist, Bangalore
Nikhileswar Baruah, artist, Baroda
Nilanjana S. Roy, writer, Delhi
Nilima Shiekh, artist, Baroda
Nirmala Beluka, artist, EFL, Hyderabad
Niyatee Shinde, art and photography writer, curator, photo-historian, Mumbai
Noopur Desai, art writer and researcher, Pune
Oindrilla Maity Surai, curator, Kolkata
Oli Ghosh, artist, Mumbai.
Padma Kaimal, art historian, Colgate University, USA
Parag Tandel, artist, Mumbai
Paramjit Singh, artist, Delhi
Parthiv Shah, photographer and designer, Delhi
Parul Dave Mukherji, art historian, JNU, Delhi
Parvati Nayar, artist, Chennai
Paula Sengupta, artist, Kolkata
Pavan K.J., artist, Mysore
Payal Arya, artist, Shiv Nadar University, Greater Noida
Philippe Calia, artist, Mumbai
Pierre Strauch, Paier College of Art, USA
Prabhavati Meppayil, artist, Bangalore
Prajakta Palav Aher, artist, Mumbai.
Prajakta Potnis, artist, Mumbai
Pratul Dash, artist, Ghaziabad
Pratul Dash, artist, Indirapuram, Ghaziabad
Premalatha Seshadri, artist, Chennai
Prithpal S Ladi, artist, Shillong
Priti Paul, gallerist, Delhi
Priya Ravish Mehra, artist, Delhi
Priya Sundaravalli, artist, Auroville
Purushottam Agrawal, writer, Delhi
Pushpamala N., artist, Bangalore
Rabindra Patra, artist, Delhi
Radha Gomaty, Kochi, Kerala
Ragini Bhow, artist, Bangalore
Rahul Bhushan, graphic artist, Hyderabad
Rahul Dev, art critic, Delhi
Rahul J. Gajjar, artist, Baroda
Rajan Barrett
Rakhi Peswani, artist, Bangalore
Ram Rahman, photographer, Delhi
Raman Sivakumar, art historian, Santiniketan
Ramesh Chandra, artist, Bangalore
Ranbir Kaleka, artist, Delhi
Ranjit Hoskote, art critic, Mumbai
Ranjit Kandalgaonkar, artist, Mumbai
Ranjith Raman, artist, Delhi
Rashmee Pal Chouteau, artist, Kolkata
Rashmi Kaleka, artist, Delhi
Rashmimala Devi, artist, Baroda
Rasna Bhushan, art critic, Hyderabad
Rasna Bhushan, art critic, Hyderabad
Ravikumar Kashi, artist, Bangalore
Reena Saini Kallat, artist, Mumbai
Rekha Rodwittiya, artist, Baroda
Renu Modi, Gallery Espace, Delhi
Risha Lee, Rubin Museum of Art, New York USA
Riyas Komu, artist, Mumbai
Rohini Devasher, artist, Delhi
Rosalyn Dmello, art critic, Delhi
Rupa Rani, artist, Delhi
Rupali Patil, artist, Mumbai
Rustom Bharucha, writer, Delhi
Saba Hasan, artist, Delhi
Sabina Jaitly, artist
Sabitha T.P., art historian, UK
Sachin Karne, artist, Baroda
Sadanand Menon, photographer, critic, Chennai
Sagar S. Naik Mule, artist, Hyderabad
Sahej Rahal, artist, Mumbai
Sajitha Madathil, actress, Kochi, Kerala
Salik Ahmad, Delhi
Saloni Mathur, art historian, UCLA, Los Angeles, USA
Samit Das, artist, art historian, Delhi
Sanchayan Ghosh, artist, Santiniketan
Sandeep Biswas, photographer, Delhi
Sandeep Singhal, art collector, Mumbai
Sanjeev Khandekar, artist, Mumbai
Santhoshkumar Sakhinala, art historian, Hyderabad
Saravanan Parasuraman, artist, Chennai
Sarita Chouhan, Mumbai
Sasha Altaf, art critic, Mumbai/Miami USA
Savithri Rajeevan, poet, painter, Baroda
Shaibani Azam, animator, Delhi
Shakuntala Kulkarni, artist, Mumbai
Shamala Nandesha, artist, Bangalore
Shanthamani Muddiah, artist, Bangalore
Shanthi Swaroopini, artist,Hyderabad
Sharan Apparao, gallerist Chennai
Sharmila Samant, artist, Shiv Nadar University, Greater Noida
Sheba Chhachhi, artist, Delhi
Sheela Gowda, artist, Bangalore
Shefalee Jain, artist, Ambedkar University Delhi
Sheila Makhijani, artist, Delhi
Sherna Dastur, designer, Delhi
Shilpa Gupta, artist, Mumbai
Shireen Gandhy, gallerist, Mumbai
Shivaji.K. Panikkar, art historian, Delhi.
Shreshta Rit Premnath, artist, New York, USA
Shubha, writer, Delhi
Shubhalakshmi Shukla, art writer, Mumbai
Shuddhabrata Sengupta, artist, Raqs Media Collective, Delhi
Shukla Sawant, artist, JNU, Delhi
Sita Reddy, curator/writer, Hyderabad
Smitha Cariappa, artist, Bangalore
Sonal Khullar, art historian, Seattle, USA
Sonam Chaturvedi, art student, Shiv Nadar University, Greater Noida
Sonia Jabbar, photographer, filmmaker and graphic designer, Delhi
Sonia Khurana, artist, Delhi
Sosa Joseph
Soumik Nandy Majumdar, art historian, Santiniketan
Srajana Kaikini, curator, research scholar, Bangalore
Sreshta Rit Premnath, Assistant Professor, Parsons Fine Arts, New York
Subba Ghosh, artist, Delhi
Subodh Gupta, artist, Delhi
Subodh Singh Triparti, art history, sculpture, JNAFAU, Hyderabad
Sudarshan Shetty, artist, Mumbai
Sudhir Patwardhan, artist, Mumbai
Sudipta Sen, artist, Kolkata
Sugata Ray, art historian, University of California, Berkeley, USA
Suguresh Sultanpur, artist, Baroda
Suhas Nimbalkar, artist, Pune
Suman Gopinath, curator, Bangalore
Sumathi Ramaswamy, historian, visual culture, Duke Univ., USA
Sumedh Rajendran, artist, Delhi
Sumesh Sharma, curator, Clark House Initiative, Mumbai
Suneel Sinha,theatre, film & TV worker, Mumbai
Sunil Kothari, Delhi
Surekha, artist, Bangalore
Surendran Nair, artist, Baroda
Suresh B.V., artist, Baroda
Suresh Jayaram, art historian, Bangalore
Susan S. Bean, independent curator, USA
Swati Khurana, artist ,New York
Tallur L.N., artist, Kundapura
Tanmoy Samanta, artist, Delhi
Tanuja Rane, artist, Mumbai
Tara Sabharwal, artist, Delhi
Tunty Chauhan,Threshold Art Gallery , Delhi
Tushar Joag, artist, Shiv Nadar University, Greater Noida
Udeya Vir Singh, artist, Bangalore
Uma Shankar Pathak, artist, Delhi
Umar Aman, Delhi
Urvi Khanna, Delhi
Ushmita Sahu, artist, curator, Santiniketan
Vaishali Narkar, artist, Mumbai
Valay Gada, artist/designer, Delhi
Varsha Nair, artist, Baroda
Varunika Saraf, artist, Hyderabad
Vasudha Thozhur, artist, Delhi
Vasvi Oza: artist, Gujarat
Veena Bhargava, artist, Kolkata
Veer Munshi, artist, Delhi
Velu Viswanadhan, artist, Paris/ Chennai
Vibha Galhotra, artist, Delhi
Vidya Rao, Music, Delhi
Vidya Shivadas, curator, Delhi
Vijay Sekhon, artist, Mumbai
Vinod Bhardwaj, art critic, Delhi
Vishaka Chanchani, art educator, Bangalore
Viswanadhan, artist, Paris
Viswanath B.R., artist/cinematographer, Bangalore
Vivan Sundaram, artist, Delhi
Yamini Nayar, artist
Yardena Kurulkar, artist, Mumbai
Yashodhara Dalmia, art critic, Delhi
Yashwant Deshmukh, artist, Mumbai
Yunus Khimani, artist, Jaipur