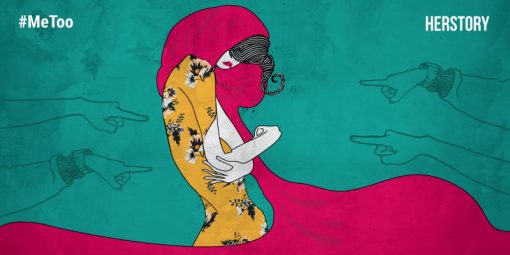 As active stakeholders in the South Asian arts community, we are concerned by the growing number of allegations of sexual harassment and reports of hostile work environments. These are serious concerns that need to be addressed with urgency.
The art world is amorphous in nature: social mobility is dependent on informal networking and personal and professional spaces cannot be easily separated. Survivors who publicly tell their stories face serious forms of retaliation. They are reluctant to disclose their identities because they fear losing work. As a community, we commit to ensuring that people who are speaking out are protected, and that professional opportunities are not denied to them. We respect the truth and stand in solidarity with those who come out with their stories.
We strongly object to the use of defamation as a method to intimidate and silence survivors and those who represent their interests. We call on all our peers; artists; curators; gallerists; collectors; writers; and heads of both public and private institutions to commit to the safeguarding of survivor accounts. We request them to rigorously advocate for open and supportive spaces that allow women, trans people, queer people, and those who have been disenfranchised by caste and class structures to voice their concerns and find support.
We pledge to collectively reflect, ideate and act on developing the necessary legal and informal support mechanisms to address these challenges. We will do our best to protect spaces for open conversations, and uphold basic codes of professionalism.
The undersigned,
1. Aashna Jhaveri, Artist, Mumbai
2. Abdullah Qureshi, Visual Artist and Researcher, Helsinki
3. Abhay Sardesai, Editor and Writer, Mumbai
4. Abhineet Singh, Founder, the Brewhouse, New Delhi
5. Abhinit Khanna, Independent Arts Manager and Consultant, Mumbai
6. Abhishek Hazra, Artist, Banglore
7. Abir Karmakar, Artist, Baroda
8. Adam Bainbridge, Musician, London
9. Adam Szymczyk, Artistic Director, ducumenta 14, Athens/Kassel
10. Aditya Kapoor, Photographer and Filmmaker, New Delhi
11. Aditya Pande, Artist, New Delhi
12. Adwait Singh, Independent Curator and Writer, New Delhi
13. Afrah Shafiq, Artist/Filmmaker, Goa
14. Akansha Rastogi, Senior Curator, Kiran Nadar Museum of Art, New Delhi
15. Alok Vaid-Menon, Artist, New York
16. Amar Kanwar, Artist, New Delhi
17. Ameet Sikka, Fashion Stylist, New Delhi
18. Amna Hashmi, Art Educator and Practitioner (Assistant Professor), COMSATS, University, Islamabad
19. Amol K Patil, Artist, Mumbai
20. Amshu Chukki, Artist, Bengaluru
21. Andrew Ananda Voogel, Artist, Taipei
22. Anisa Nariman, Food Writer and Chef, New Delhi, India
23. Anita Khemka, Photographer, Delhi
24. Anita Rani, TV Presenter, London
25. Anjali Monteiro, Filmmaker and Academician, Mumbai
26. Anjalika Sagar, Artist, The Otolith Group, London
27. Ankur Tewari, Musician, Mumbai
28. Annu Palakunnathu Matthew, Artist and Professor, University of Rhode Island, Bangalore/Rhode Island
29. Anoushka Shankar, Sitarist and Composer, London
30. Anurag Banerjee, Photographer, Bombay
31. Anusha Yadav, The Memory Company, Mumbai
32. Anushka Rajendran, Curator, New Delhi
33. Archana Hande, Artist, Bombay
34. Arijit Bhattacharya, Artist, India
35. Arnav Adhikari, Writer/Editor, New Delhi
36. Arnika Ahldag, JNU, New Delhi
37. Aruna Chandrasekhar, Independent Photojournalist, Bangalore
38. Aruna Keshav, Assistant Director, GALLERYSKE, Bangalore
39. Asmita Parelkar, Photographer, Mumbai
40. Astha Butail, Artist, Gurgaon
41. Aunohita Mojumdar, Editor, Himal Southasian, Colombo
42. Avantika Bhuyan, Freelance Writer, New Delhi
43. Avinash Veeraraghavan, Artist, Bangalore
44. Ayesha Jatoi, Artist, Lahore
45. Aziz Sohail, Curator and Writer, Karachi/Los Angeles
46. Bharat Sikka, Photographer, New Delhi
47. Bhavika Aggarwal, Designer, the Brewhouse, New Delhi
48. Bikkil Sthapit, Artist, Nepal
49. Boshudhara Mukherjee, Artist, Bangalore/Mumbai/Kurseon
50. Bunu Dhungana, Visual Artist, Kathmandu
51. Chandrika Grover Ralleigh, Consultant, Cultural Strategy, New Delhi
52. Charles Esche (Prof.), Director, Van Abbemuseum, Eindhoven
53. Chinar Shah, Artist, Srishti Institute of Art, Design and Technology, Bangalore
54. Clare Lilley, Director of Programme, Yorkshire Sculpture Park, Wakefield, UK
55. Cosmin Costinas, Director, Para Site, Hong Kong
56. Cynthia Packert, Middlebury College, Vermont
57. David Sanderson, Times Arts Correspondent, London
58. Dayanita Singh, Artist, New Delhi
59. Deborah Bruguera, Activist, Padova
60. Deep Kailey, Creative Director, London
61. Deepak Ananth, Art Historian and Curator, Paris, France
62. Deepali Dewan, Senior Curator of South Asian Art & Culture, Royal Ontario Museum, Toronto
63. Devika Bakshi, Writer and Teacher, Delhi
64. Devika Daulet-Singh, Director, PHOTOINK, New Delhi
65. Dhruv Malhotra, Photographer, Jaipur
66. Dia Mehhta Bhupal, Artist, Hyderabad
67. Diana Campbell Betancourt, Artistic Director, Samdani Art Foundation, Chief Curator, Dhaka Art Summit
68. Dileep Prakash, Artist, New Delhi
69. Dinesh Khanna, Photographer, Delhi
70. Diva Gujral, PhD scholar, University College London, London
71. Dr Emilia Terracciano, Ruskin School of Art, University of Oxford, London/Oxford
72. Dr Rashmi Poddar, Director, Jnanapravaha, Mumbai
73. Eesha Patkar, Editorial Manager, Saffronart, Mumbai
74. Elvira Dyangani Ose, Director, The Showroom, London
75. Emilia Bergmans, Founder, the Brewhouse, New Delhi
76. Fiza Khatri, Artist, Karachi
77. Frances Morris, Director, Tate Modern, London
78. Gabi Ngcobo, Independent Curator, Co-Director, Nothing Gets Organised (NGO), Lecturer, Wits School of Arts, Johannesburg
79. Garima Gupta, Artist and Researcher, New Delhi
80. Gauri Gill, Artist, New Delhi
81. Gayatri Nair, Founding member, Chennai Photo Biennale/CPB Foundation, Chennai
82. Guerrilla Girls, Artists, USA
83. Hadrien Diez, Curatorial Advisor, Bengal Foundation, Dhaka
84. Helmut Schippert, Co-Founder, Chennai Photo Biennale/CPB Foundation, Chennai
85. Hem Partap Singh, Designer, the Brewhouse, New Delhi
86. Hena Kapadia, Gallery Director, TARQ, Mumbai
87. Henri-Claude, Curator and Former Director of École de Beaux-Arts, Paris, France
88. Himali Singh Soin, Writer and Artist, New Delhi/London
89. Iftikhar Dadi, Director, South Asia Program, Cornell University, Ithaca, New York
90. Itisha Giri, Poet, Madrid/Kathmandu
91. Jeroo Mullah, Social Communications & Media, Professor and Dancer
92. Jessica Lim, Festival Director, Angkor Photo Festival, Singapore/Cambodia
93. Jiten Thukral and Sumir Tagra, Artists, New Delhi
94. Joe Paul Cyriac, Photographer, Thiruvananthapuram
95. Jyoti Dhar, Art Critic, Colombo
96. K. P. Jayasankar, Filmmaker and Academician, Mumbai
97. Kai Altmann, Artist, Musician and Curator, Worldwide
98. Kamayani Sharma, Art Critic, New Delhi
99. Kanika Makhija, Artist and Researcher, Mumbai
100. Karan Shrestha, Artist and Filmmaker, Kathmandu/Mumbai
101. Karishma Dev Dube, Filmmaker, New York
102. Karma Wangchuk, Artist, Bhutan
103.Karthik Subramanian, Photographer, Chennai
104. Kartik Sood, Artist, Shimla
105. Kavan Balasuriya, Artist, Sri Lanka
106. Ketaki Sheth, Photographer, Mumbai
107. Kiran Nadar, Chairperson, KNMA, New Delhi
108. Krishnaraj Chonat, Artist, Bangalore
109. Kuldeep Patil, Shiv Nadar University, Delhi
110. Kush Badhwar, Artist, Sydney/Mumbai
111. Madhavi Gore, Artist, Bardez
112. Madhuban Mitra, Artist, Kolkata
113. Mahendra Sinh, Photographer, Mumbai
114. Malini Kochupillai, Artist and Urban researcher, New Delhi
115. Manas Bhattacharya, Artist, Kolkata
116. Manishikha Baul, Performing Artist, Delhi
117. Mario Ashley DSouza, Curator and Writer, New Delhi.
118. Martha Rosler, Artist, Brooklyn, New York
119. Medha Khosla, Designer Entrepreneur, ANOMALY, Delhi
120. Meera Menezes, Art Writer, New Delhi
121. Megha Rawla, Designer, the Brewhouse, New Delhi
122. Megha Roy, Copy-Writer, the Brewhouse, New Delhi
123. Mila Sambdub, Writer, New Delhi
124. Mithu Sen, Artist, New Delhi
125. Monali Meher, Artist, Gent, Belgium
126. Mortimer Chatterjee, Director, Chatterjee & Lal, Mumbai
127. Munem Wasif, Artist, Dhaka
128. Mustafa Khanbhai, Artist, New Delhi
129. Nada Raza, Curator, Dubai
130. Naeem Mohaiemen, Artist and Writer, Dhaka
131. Nalini Malani, Artist, Mumbai
132. Nandita Jaishankar, Editor, New Delhi
133. Natasha Ginwala, Writer and Curator, Colombo
134. NayanTara Gurung Kakshapati, Director, Photo Kathmandu, Kathmandu
135. Nihaal Faizal, Artist, Bangalore
136. Nikhil Chopra, Artist, Bardez
137. Nikhil Kaul, Designer, the Brewhouse, New Delhi
138. Nilanjana S Roy, Author, New Delhi
139. Niranjan Kunwar, Education Consultant and Writer, Kathmandu
140. Orijit Sen, Director, People Tree, Goa
141. Ornella D'Souza, Senior Feature Writer, Daily News & Analysis (DNA), Mumbai
142. Pakhi Sen, Artist, New Delhi
143. Paribartana Mohanty, Artist, New Delhi
144. Parni Ray, New Delhi
145. Parul Vadhera, Director, Vadhera Art Gallery New Delhi
146. Payal Khandwala, Painter and Clothesmaker, Mumbai
147. Phalguni Desai, Writer and Producer, Mumbai
148. Philippe Calia, Artist, Mumbai
149. Philippe Pirotte, Rector Staedelschule and Director Portikus, Frankfurt
150. Pooja Pant, Artist, Nepal
151. Prabhakar Pachpute, Artist, Pune
152. Prabhavathi Meppayil, Artist, Bangalore
153. Prajakta Potnis, Visual Artist, Mumbai
154. Praneet Soi, Artist, Kolkata/Amsterdam
155. Prarthna Singh, Photographer, Mumbai
156. Prashant Panjiar, Photographer and Curator, Goa
157. Prateek Raja, Director, Experimenter, Kolkata
158. Prawin Adhikari, Asst. Editor, La.Lit, Kathmandu
159. Premjish, Curator and Critic, Delhi
160. Preti Taneja, Writer, United Kingdom
161. Princess Pea, The Pea Family Studio, Gurgaon
162. Priyadarshini Ravichandran, Photographer, Auroville/Chennai
163. Priyanka D'Souza, Artist, Mumbai
164. Priyanka Raja, Director, Experimenter, Kolkata
165. Pulak Bhatnagar, Designer, the Brewhouse, New Delhi
166. Pundoles, Mumbai
167. Pushpamala N, Artist, Bangalore
168. Qudsia Rahim, Executive Director, Lahore Biennale Foundation
169. Rachel Spence, Poet and Arts Writer , London
170. Radha Mahendru, Arts Manager and Filmmaker, Delhi
171. Radhika Chopra, Collector, New Delhi
172. Ragini Bhow, Artist, Bangalore
173. Rahaab Allana, Curator and Publisher, New Delhi
174. Rahel Aima, Writer and Editor, New York
175. Rajyashri Goody, Artist, Pune
176. Ramona Dmello, Digital Marketing Manager, Saffronart, Mumbai
177. Randhir Singh, Photographer, New Delhi
178. Ranjana Steinruecke, Director, Galerie Mirchandani + Steinruecke, Mumbai
179. Ranjit Kandalgaonkar, Artist and Researcher, Mumbai
180. Rashmi Sawhney, Associate Professor Film & Cultural Studies, Christ University, Bangalore
181. Rashmi Varma, Designer, New Delhi
182. Rebecca John, Curator and Researcher, Berlin
183. Reeta Loi, Writer and Musician, CEO Gaysians, London
184. Reetu Sattar, Artist, Dhaka
185. Rhea Maheshwari, Assistant Director, GALLERYSKE, New Delhi
186. Rishi Singhal, Discipline Lead – Photography Design, National Institute of Design, Ahmedabad
187. Ritesh Uttamchandani, Photographer, Mumbai, India
188. Rithika Merchant, Artist, Mumbai/Barcelona
189. Ronny Sen, Photographer and Filmmaker, Kolkata
190. Roobina Karode, Director and Chief Curator, KNMA, New Delhi
191. Rosalyn Dmello, Art Writer and Author, New Delhi
192. Roshni Vadhera, Director, Vadhera Art Gallery New Delhi
193. Rudra Rakshit, Photographer, Bangalore/Pune/Sakleshpur
194. Rupali Patil, Artist, Pune
195. Sabih Ahmed, Researcher, Asia Art Archive in India, New Delhi
196. Sadia Marium, Photographer, Dhaka
197. Sahil Naik, Artist, Ponda
198. Saif Hasnat, Journalist and Lyricist, United News of Bangladesh (UNB)
199. Sakshi Gupta, Artist, Mumbai
200. Salima Hashmi, Artist and Educator, Lahore
201. Samira Bose, Writer and Researcher, New Delhi
202. Sana Nasir, Art Director and Illustrator, Karachi
203. Sandip Kuriakose, Artist and Writer, New Delhi
204. Sania Galundia, Researcher and curator, Jaipur
205. Sanjana Hattotuwa, Founding Editor, Groundviews.org, Colombo, Sri Lanka
206. Sathi Guin, Artist, Baroda
207. Savia Mahajan, Artist, Mumbai
208. Saviya Lopes, Artist, Bombay
209. Seher Shah, Artist, New Delhi
210. Sethu Vaidyanathan, Trustee, CPB Foundation, Chennai
211. Shahidul Alam, Photographer, Writer and Activist, Dhaka
212. Shaleen Wadhwana, Independent Arts Professional, New Delhi
213. Shanay Jhaveri, Curator, New York/Mumbai
214. Sharareh Bajracharya, Chairperson, Srijanalaya, Kathmandu
215. Shaunak Mahbubani, Curator, New Delhi
216. Shazia Salam, Artist, Bangalore
217. Sheela Gowda, Artist, Bangalore
218. Sheelasha Rajbhandari, Artist, Artree Nepal, Kathmandu
219. Sheena Dabholkar, LOVER Magazine, Nerul
220. Shibesh Mehrotra, Copy-Writer, the Brewhouse, New Delhi
221. Shireen Gandhy, Gallerist, Mumbai
222. Shirley Bhatnagar, Artist and Designer, New Delhi
223. Shiv Ankit Ahuja, Artist, Gurgaon
224. Shivanjani Lal, Artist, Bombay/Sydney
225. Shubigi Rao, Artist, Singapore
226. Shuchi Kapoor, Founding member, Chennai Photo Biennale/CPB Foundation, Chennai
227. Shumon Basar, Curator, Writer and Editor, Dubai/Berlin
228. Sitara Chowfla, Curator, London/New Delhi
229. Skye Arundhati Thomas, Writer and Editor, Mumbai
230. Smita Prabhakar, Collector, Dubai
231. Sneha Ragavan, Researcher, Asia Art Archive in India, New Delhi
232. Sofia Karim, Architect & Artist, London UK
233. Sohrab Hura, Photographer, New Delhi
234. Solange Farkas, Director & Curator, Associação Cultural Videobrasil, São Paulo
235. Sooni Taraporevala, Photographer, Screenwriter and Filmmaker, Mumbai
236. Sosa Joseph, Artist, Kochi
237. Soumyadip Ghosh, Researcher & Archive Manager, PHOTOINK, New Delhi
238. Srinivas Kuruganti, Photographer, Mumbai
239. Sudarshan Shetty, Artist, Mumbai
240. Sukanya Ghosh, Artist, New Delhi
241. Sumitra, Researcher and Curator, Bangalore
242. Sunil Padwal, Artist, Mumbai
243. Sunitha Kumar Emmart, Director, GALLERYSKE, Bangalore
244. Suresh Kumar G, Artist and Arts Facilitator, Bangalore
245. Swapnaa Tamhane, Artist and Curator, Montreal, CA
246. Tania Bruguera, Artist, Havana
247. Tanvi Mishra, Creative Director, The Caravan Magazine, Independent Curator, New Delhi
248. Tanya Goel, Artist, New Delhi
249. Tanzim Wahab, Chief Curator, Bengal Foundation, Dhaka
250. Tara Kelton, Artist, Bangalore
251. Tara Lal, Director, Chatterjee & Lal, Mumbai
252. Tarana Sawhney, Collector, New Delhi
253. Tausif Noor, Curatorial Fellow, Institute of Contemporary Art, Philadelphia
254. Tejal Shah, Artist, Delhi
255. Thomas Pouppez, Arts Manager, Kathmandu
256. Trishla Talera, TIFA Working Studios, Pune
257. Umer Butt, Director, Gallery Grey Noise, Dubai
258. Urvashi Butalia, Publisher, Zubaan Books
259. Ute Meta Bauer, Curator and Director, Center for Contemporary Art, NTU, Singapore
260. Varun Gupta, Co-Founder, Chennai Photo Biennale/CPB Foundation, Chennai
261. Varunika Saraf, Artist/Art Historian, Hyderabad
262. Veera Rustomji, Artist, Karachi
263. Veeranganakumari Solanki, Independent Curator/Art Writer, Pune
264. Vidisha S, Artist-Curator, New Delhi
265. Vidya Shivdas, Director, FICA, New Delhi
266. Vidyun Sabhaney, Artist/Editor, Delhi
267. Vivek Premachandran, Artist, New Delhi
268. Yabya Kewat, Bharati Vidyapeeth College of Fine Arts, Pune
269. Yogesh S Barve, Artist, Mumbai
270. Zain Masud, Art Advisor, London
271. Zeenat Nagree, Writer, Mumbai
272. Zishaan A Latif, Photography/Films, Mumbai
273. Zubin Ekka, Arts Manager, GALLERYSKE, New Delhi
---