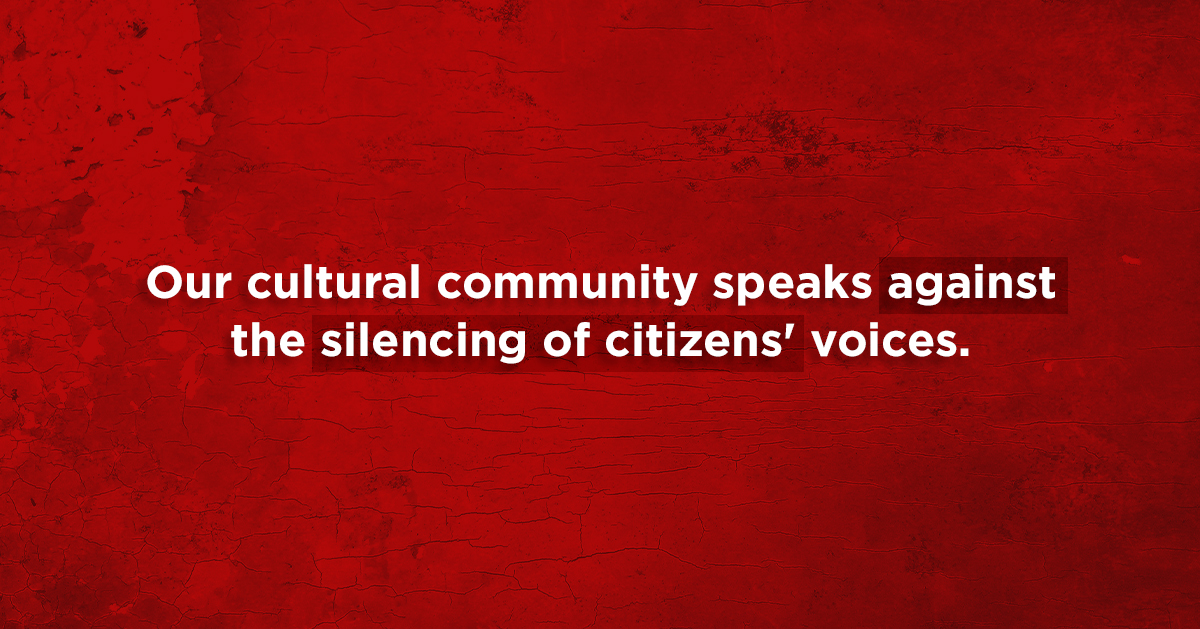 From Kalaburgi, Karnataka: K Neela, Arjuna Bhadre, Ashwini Madankar and other progressive writers, thinkers and activists released an open letter condemning the FIR filed against the 49 celebrities who wrote an open letter to Prime Minister Narendra Modi in July. They had expressed concern about mob lynching in our country.
Raising our voices against violence and killings cannot be seditious. And this is why more of us will speak every day. Against mob lynching. Against the silencing of people's voices. Against the misuse of courts to harass citizens.
---
Text of the open letter condemning the FIR filed against the celebrities:
---
In July, fifty renowned personalities of the country had written an open letter to the Prime Minister condemning the increasing mob violence and other inhuman violent instances in the country and now an FIR has been filed against them. We, who are concerned about the human rights, condemn this act.
The whole world is aware of the fact that there is an increase in the instances of mob violence, violence in the name of Goraksha (protecting cow) and moral policing in India. Fifty renowned personalities like  historian Ramachandra Guha, renowned directors Maniratnam, Anurag Kashyap and Aparna Sen, along with many actors, artists and writers had written a letter to the Prime Minister. This letter is representative of the freedom of expression of the people in a wise society. The Constitution of India gives us the right to express dissent. This is the strength of a democracy. If protesting against the increasing violence in the country is considered to be sedition and a case is filed against the dissenters, it seems like the government is creating an atmosphere of fear. Doesn't this seem like the government is indirectly saying that it doesn't want to overcome the increasing violence?
India is a country known for peace and goodwill. It is a primary duty of everybody in this country to protect its diversity and the values of democracy. This responsibility of upholding democratic principles lies mainly in the hands of a democratically elected government. It is worrisome to see all those who had raised their voice for safeguarding the democratic principle were killed, (Dr. Dabholkar, Comrade Pansare, Dr. M M Kalburgi and Gauri Lankesh). Our freedom of expression is not only under attack, it is being snatched away. How is raising one's voice against violence and killings seditious? This incident has raised serious concerns across the country. It looks like a democratically elected government is now behaving like a dictator. Doesn't it?
How do you think this act of filing cases against those who question would affect the country? This would encourage those who are killing people in this country and instill fear in those who want to protect the democracy. Hence we plead that the government should withdraw the cases filed against these personalities. We also plead that the government take steps to end the increasing mob lynchings, murders in the name of Goraksha, and moral policing.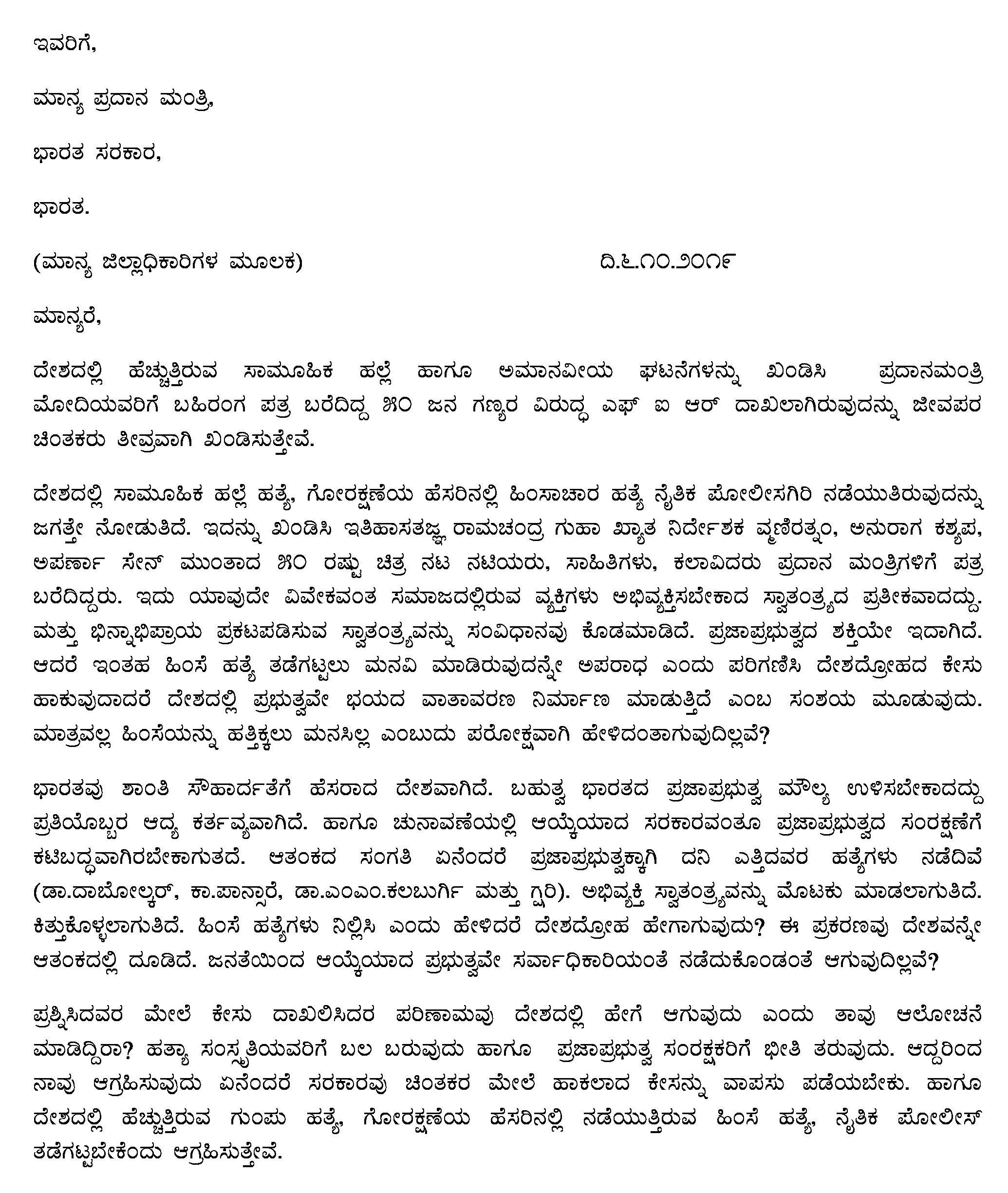 1. Arjuna Bhadre
2. Ashwini Madankar
3. Ayyana Gowda
4. Dattatreya Ikkalaki
5. Ganapati Kodle
6. Guru Chandakote
7. Kashinatha Ambalagi
8. Lakshmikanta Hubli
9. Mahesh
10. Mahesh Rathod
11. Mahantesha Kalburgi
12. Mallikarjuna Khanna.
13. Mallikarjuns Kranti
14. Maruti Gokhale
15. Mehraj Patel
16. Neela K Kalburgi
17. Prabhu Khanpure
18. R K Hudugi
19. Rahul.
20. Raju Arekar
21. Ravi Gaura
22. Sanatakumar Belagali
23. Shantesh Kodle
24. Srimanta Biradara
---
Read the Indian Cultural Forum's statement in Kannada here.
Read the open letter written to Prime Minister Modi on 23 July 2019 by 49 eminent citizens in Kannada here.