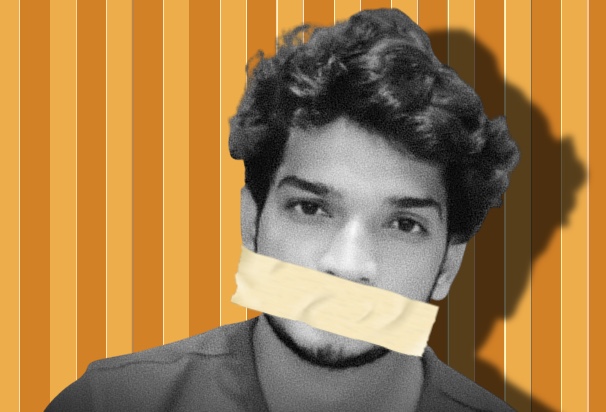 Diasporic Indian Organizations, International Organizations, Indian and International Stand-up Comics, Filmmakers, Artists, and Writers have issued a statement calling for the full dismissal of all charges against Munawar Faruqui, Nalin Yadav, Prakhar Vyas, Edwin Anthony, and Sadakat Khan.
While Munawar Faruqui was finally granted interim bail by the Supreme Court, the trumped-up charges against him and his friends still stand. This case reinforces deep concerns around the rights to liberty and freedom of speech in India.
The 100+ signatories include prominent figures from India like Rajmohan Gandhi, Arundhati Roy, Mallika Sarabhai, Swara Bhaskar, Pooja Bhatt, Kalki Koechlin, Shonali Bose and Anand Patwardhan, as well as a long list of Indian stand-up stars, including Kunal Kamra, Sanjay Rajoura, Anuvab Pal, Prashasti Singh, Aravind SA, Urooj Dingankar and Anirban Dasgupta, among others. International signatories include US-based authors Amitava Kumar and Tanya Selvaratnam, Canadian filmmaker John Greyson, filmmaker Shruti Rya Ganguly, and UK-based architect Sofia Karim, and feminist activist from Brazil, Sonia Corrêa. The statement and full list of signatories is attached.
This effort is led by diasporic Indian group Progressive India Collective in partnership with PEN America's Artists at Risk Connection, Freemuse, and Reclaiming India. PEN America's membership of over 7500 novelists, journalists and writing professionals makes it the largest of over 100 centres of the PEN International network, and its Artists at Risk Connection is an online collaboration of more than 600 global organisations that provide life-saving resources to artists worldwide who face oppression, persecution, arrest, and violence for their creative work. Freemuse advocates internationally for freedom of artistic expression and cultural diversity, and has UN Special Consultative Status to the Economic and Social Council (UN-ECOSOC) and UNESCO. Reclaiming India is a joint initiative of the global Indian diaspora comprising Dalit Solidarity Forum, the Global Indian Progressive Alliance, Hindus for Human Rights, India Civil Watch International, Indian American Muslim Council, and Students Against Hindutva Ideology.
Director of PEN America's Artists at Risk Connection, Julie Trébault, says "Comedy and satire are necessary to ensure a healthy democracy, as they facilitate the free communication of new ideas and critical thinking. The arrest of Munawar Faruqui, his friends and associates, on arbitrary and unfounded grounds is nothing short of a violation of their fundamental right to free speech and expression. We condemn the arbitrary arrests of these artists and call for their immediate release, as well as dropping all charges that have been made against them."
Reclaiming India, in a statement released during its South Asian American stand-up comedy special in support of Munawar said, "Faruqui is one individual, but a young, outspoken Muslim comedian. His case encapsulates so much of what is happening in India in recent years. We are seeing rising discrimination and violence toward Muslims and other minorities, towards artists and members of the media, and towards any public figure who dares to dissent against the government. That is why we, as young South Asian Americans, are taking a stand in solidarity with Faruqui, and South Asia's numerous others prisoners of conscience."
"The right to freedom of expression is a human right guaranteed by human rights instruments including Article 19 of the ICCPR. Arresting comedian Munawar Faruqui under the allegation of hurting religious sentiments for his stand-up performance is in clear violation of that right," said Dr. Srirak Plipat, Freemuse Executive Director. "Freemuse stands with Munawar Faruqui and his associates and calls for the Indian authorities to release the detainees and drop all charges against them."
Today, the day of the bail hearing of two of those unjustly imprisoned, the statement is being released to the general public for their signatures and support going forward.